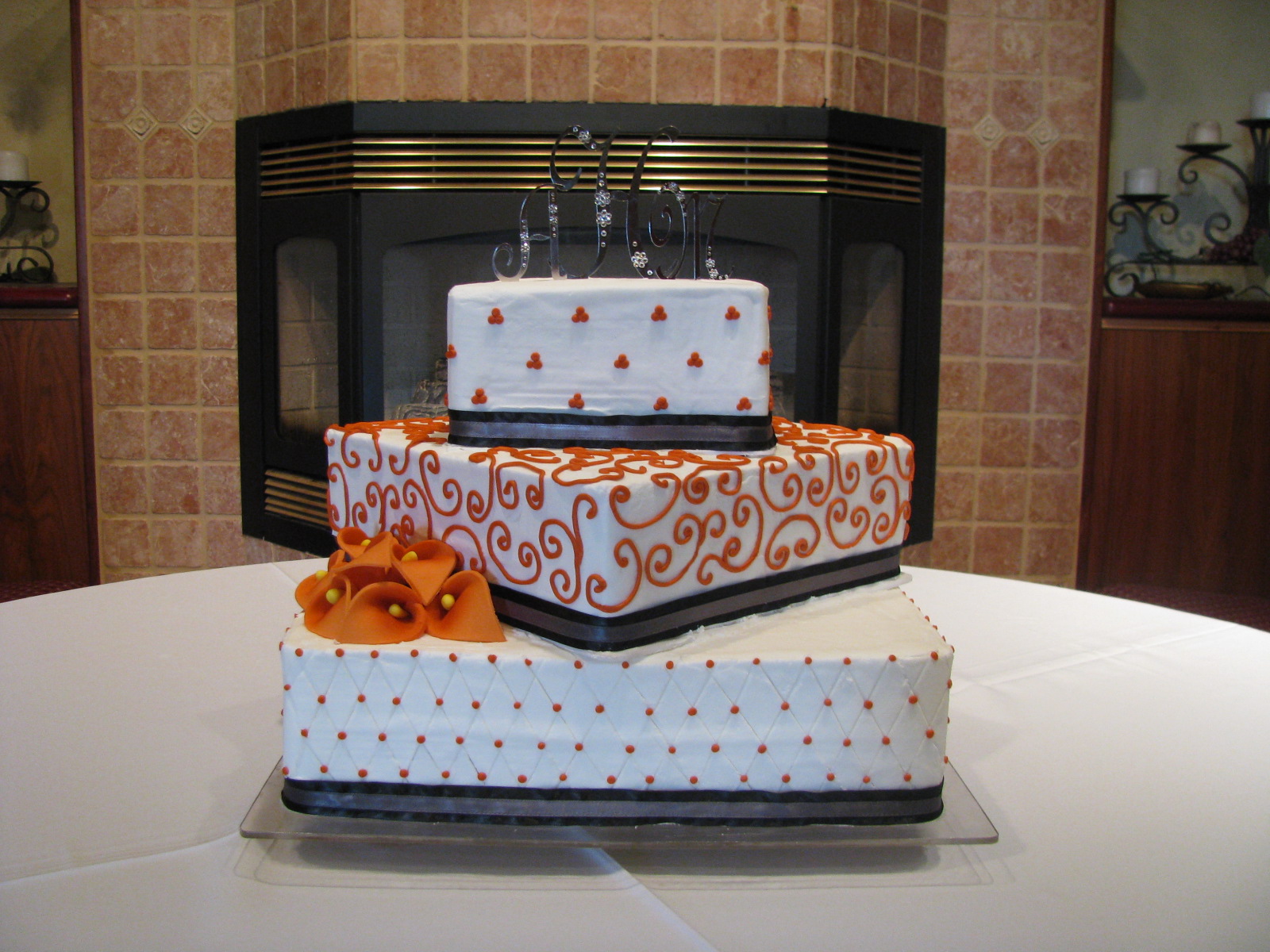 Dear Bonnie and Dorothy,
"Thank you for the fabulous job you did on the wedding cake! and on Bella's shoes - they were so cute! Bright green with 'diamonds' you truly gave her 'twinkle toes'! Last, but not least Marissa's wedding gown, it was absolutely perfect! What a wonderful day we all had at the wedding and your hard work and help was very much appreciated!"
- Margie McNutt
Exclusively Bridal,
Thank you so much for all you contributed to our wedding. We recieved tons of compliments on the beautiful cake and tuxedos. We greatly appreciated your friendly and efficient service.
Thanks Again!
-Seth & Amber Williamson
Dear Bonnie & Myndee,
"I just wanted to Thank You for making my wedding day so perfect. I was dreading the whole "planning" thing again, but you guys were so great and wonderful to work with! I'm so glad I found you "by accident." :) I loved my dress, my shoes, the cake and all your extras too! Thank you for all your great care & help! I will forever be singing your praises whenever I hear of anyone planning a weding! I can't recommend you highly enough!"
Thank You both again,
Mary
"We wanted to thank your staff for all your help with our wedding. It turned out perfect."
Thanks again,
Travis & Mandy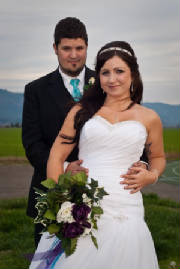 "This place is where "you will find your wedding dress". All my friends have gotten theirs here.
I adore mine and so did everyone else. Thank you so much for all your help."
~ Faith Mann
Dear Bonnie,
"Sarah and I want to thank you for the wonderful job you did in designing our wedding cake! It was simply marvelous, embodying all our wishes. it was like you plucked the cake straight out of our dreams. We thank you for fullfilling our wishes and making our wedding day everything we wanted it to be!"
Sincerely,
James & Sarah
Exclusively Bridal -
"Thank you so much for the most beautiful cake. It was perfect and everyone loved it. Thank you for all of the other supplies and rentals that made our wedding wonderful."
Thanks a Bunch
Larry and Melissa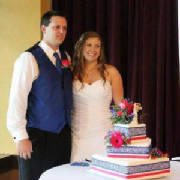 "Thank you Bonnie and crew! Your cake was amazing, Sara looked beautiful and my dress fit- whew! (I'll share a few more pictures as the photographer gets them done)... Thanks for all of your help. All of my sisters and I have really appreciated how you helped make our wedding days special! :)"
To all the wonderful women at Exclusively Bridal:
"Thank you so much for all of your help with my wedding dress, my sister's bridesmaid dress and everything else you did for us. I absolutely loved my dress. I could've worn it for a week straight! It fit me perfectly. It was just what I always wanted! Thanks for helping us make our wedding the perfect day!"
Kirsten Larwin
& Erin Riley...She looked gorgeous too! Thanks!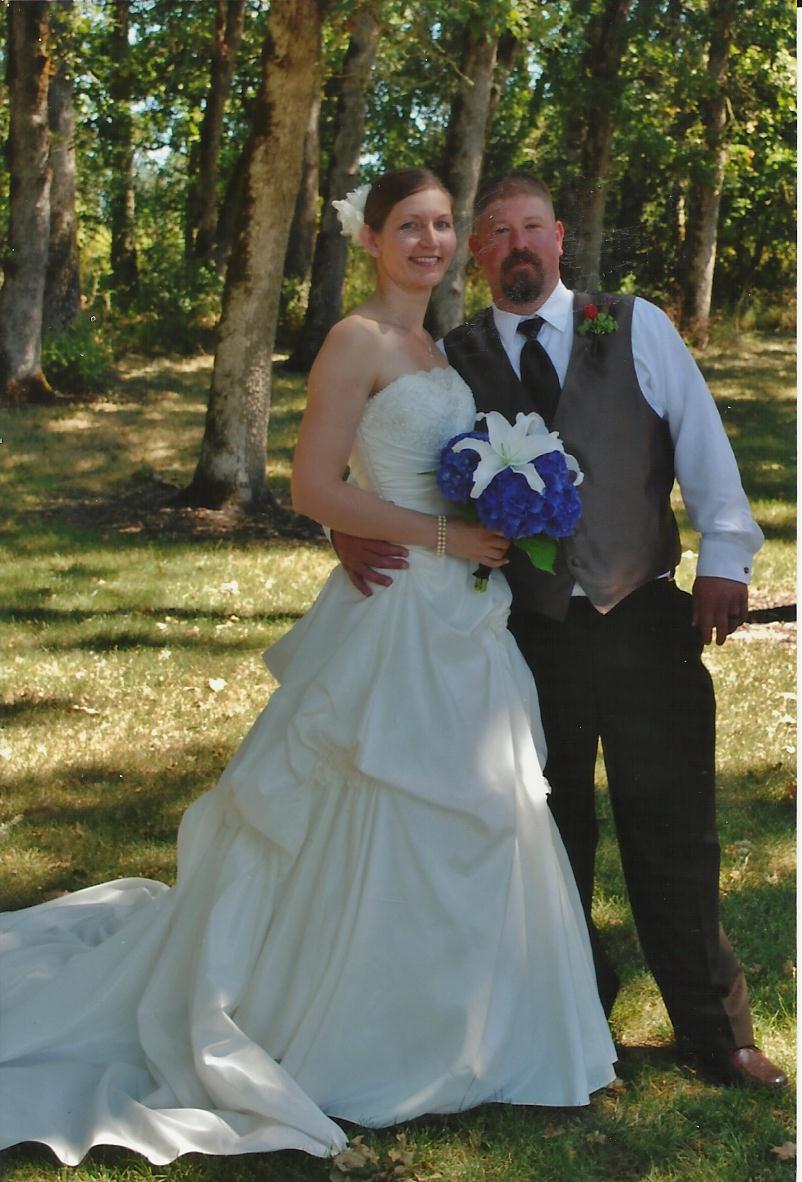 Bonnie & Staff,
I wanted to thank you for the excellent, friendly & personalized service I received at your shop while purchasing my dress. It was a great experience and we had a beautiful wedding day. He loved my dress and that made me love it even more.
Thank You,
Kathy Jarge (Zemba)